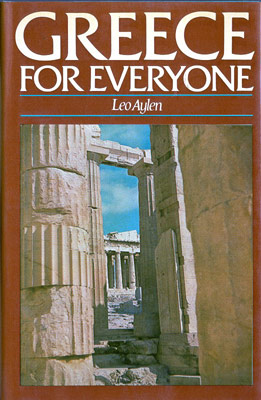 Greece for Everyone (Sidgwick & Jackson)
For anyone travelling to Greece, or merely wishing to appreciate the glories and significance of Greek civilisation at home, this book will be ideal. Leo Aylen has brilliantly told the story of Greece from the earliest times to the present day.
Interwoven with the text are descriptions of most of the important relics of Greek civilisation which the traveller can see today, together with explanations of the work and genius of the men who contributed so much to Greek and world culture.
Warmly written. Just the book to take to the country.
Antonia Fisher SUNDAY TIMES